I am super late to share this on the blog but better late than never, right? So back in April i launched my perfume!! That is one of those things that you never imagine in your life that is even possible and it just happens.. I was super excited and i still am 4 months later. I read all your comments about it and i can tell you really like it. It is only available in Serbia for now, but Bosnia and Macedonia will get it in September and we are working on other countries.
Perfume is a vanilla - sugar heaven. Vanilla is my favorite scent and i knew from the moment i found out that perfume is going to happen that it had to be vanilla scented. I got few different solutions and i found this one the best one.
We wanted to keep price affordable so we invested into perfume ingredients and it stays on skin super long but we had to cut off on packaging. So thats why it is pretty simple but still very pretty with rose gold cap and pink striped box (who remembers pink stripes on my blog so many years ago???)
You can buy it in all Lilly & DM drugstores all over Serbia and you can find it online
HERE
It is also unisex but i still wanted this girly packing as i know my main customers will be girls.
Znam da jako kasnim sa ovim vestima na blogu ali bolje ikad nego nikad :-) U Aprilu je izasao moj parfem+ To je jedna od onih stvari za koju ne mislis da ce ti se ikada dogoditi i onda bum.. Bila sam jako uzbudjena i verujte da sam i dalje 4 meseca kasnije. Citam vase komentare stalno i vidim da vam se jako dopada. Trenutno je jedino dostupan u Srbiji ali od Septembra krece prodaja u Bosni i Makedoniji a radimo i na ostalim drzavama.
Parfem je raj u secerno vanilastom obliku (jel vanilastom uopste rec? :-D) i od momenta nada sam saznala da se parfem dogadja znala sam da mora biti vanila jer je to moja omiljena nota. Imani amo nekoliko razlicitih opcija u opticaju ali meni je ovo bila najbolja i odlucili smo se za nju.
Zeleli smo da parfem bude pristupacan tako da sto investirli u sastojke i proizvodnju ali morali smo da malo zakinemo na pakovanju i to je razlog sto je poprilicno jednostavno ali nekad ne moze sve. I iskreno ja sam srecna kako je ispalo sa roze zlatnim cepom i kutijom na roze bele prugice. (Ko se seca bloga od pre par godina kada je bio takav??)
Monete ga naci u svim Lilly i DM drogerijama sirom Srbije i online
OVDE
Unisex je ali zane da zbog pakovanja to nikada ne bi rekli ali ja sam zelela tako s obzirom da je vecina mojih kupaca u zenskom rodu.
I da haljina koju nosim je Bojana Jovetic!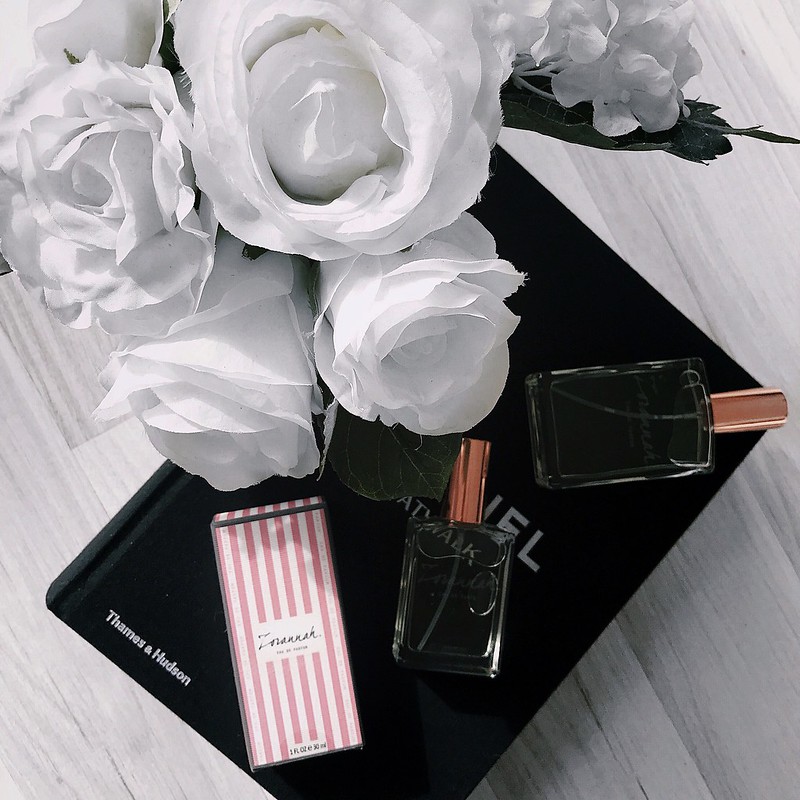 Takodje evo par volgeva od devojaka koje su bile na promociji: